Darshan P. Nohner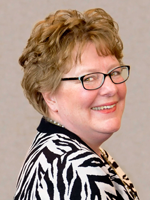 Registered Securities Principal

Darshan has been with Hammer & Associates since 1999 beginning as the Office Administrator/Client Service Specialist. Before coming to work with Steve, she spent 8 1/2 years with another investment/financial planning company in St. Cloud.
In 2006 Darshan became the Registered Securities Principal for our agency. She has focused her industry training in areas that enhance the running of a client service focused office. As a member of NAIFA MN she has volunteered in the organizing of the annual educational conference "Day with MDRT."
When not managing the office, Darshan can be found with her camera in hand. Her love of travel, gardening, the outdoors and photography has taken her many wonderful adventures. Darshan and her husband, Dave, have been living in the St. Cloud area since 1982 and have raised two daughters.