Michael A. McClary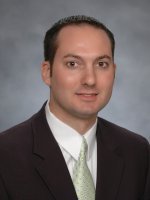 Vice president | Chief investment officer
TOPS® / valmark advisers, inc.
Registered principal – VALMARK SECURITIES, INC.
Michael McClary, Chief Investment Officer of TOPS®/ ValMark Advisers, Inc, has been with the ValMark organization and led the TOPS® program since 2003. ValMark is a leading national independent wealth management firm with over 50 years in business and offices in over 30 states. Mr. McClary has direct responsibility for ValMark Investment Alliance™, a 3 part entity that includes the RIA programs for ValMark Advisers, Inc., ValMark Institutional, and Bosshard Investment Management Company. Michael also oversees all broker-dealer investment products for ValMark Securities, Inc.
Michael's main focus is leading the Portfolio Management Team for The Optimized Portfolio System (TOPS®). TOPS® is one of the nation's longest running, largest, and most successful exchange traded fund (ETF) investment management programs with about $5 Billion in ETF assets. TOPS® is available through Separately Managed Accounts (SMAs), Collective Investment Funds (CIFs), and Variable Insurance Funds.
Michael has a Bachelor of Science Business Administration (Magna Cum Laude) in Financial Services and a Master's Degree (MBA) in Financial Management, both from the University of Akron.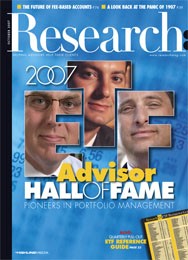 Recognized as one of the nation's leading experts on ETFs, Michael was one of 3 individuals nationally selected to the 1st class of the ETF Advisors Hall of Fame by Research Magazine and IMN in 2007. In 2012, Michael was named as one of "10 Rising Stars" by ETFReport. Likewise, Michael has collaborated with the Wall Street Journal, Kiplinger's, Financial Advisor, and Research Magazine on ETF related topics and been a featured speaker for organizations such as the Financial Planning Association (FPA) and ETF.com.